8 hotels perfect for a Workcation
Want to get away for a while but still have work to do? A workcation may be in order. And while we think everyone should take time to step away from their daily duties, we realize that sometimes youre not able or willing to go off the clock. Whether youre an entrepreneur, freelancer, side-hustler, business traveler or simply in need of a change of scenery, these hotels get the job done.
We found 8 hotels that tout benefits like swanky lounges, private conference rooms, high-speed public WiFi and other amenities that will help you settle in and get stuff done. Plus, each located in vibrant cities so you can ditch your device and explore for a few hours.
Hotel Lincoln, Chicago, IL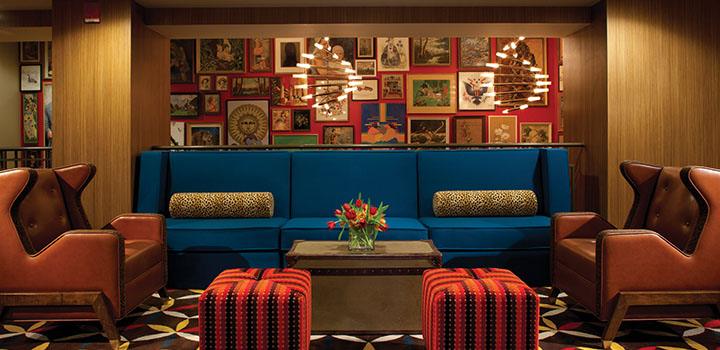 This retro-cool hotel in the north side of Chicago has an inviting lounge, free high-speed internet, quiet spaces and an on-site coffee shop. Also, its business centers are open to guests 24 hours a day, in case you need to steal away for a few hours while the family sleeps in.
Kimber Modern, Austin, TX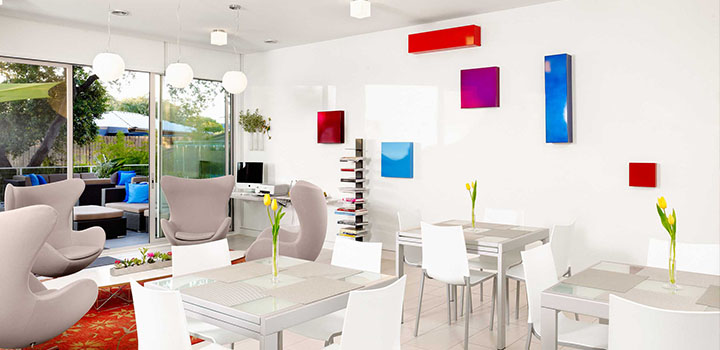 If you like to work in style, the Kimber Modern is your contemporary oasis. Its common area has self-service coffee machines and Italian sodas, Arne Jacobsen chairs, an Eames coffee table and a la carte breakfast options. Youll also find the hotels Virtual Concierge, a computer with printer thats free for guests to use. Sliding doors lead right to a terrace in case you need a fresh air break (or a place to pace as you dial into a conference call). Plus, throughout the hotels public areas youll also benefit from complimentary WiFi.
The Durham Hotel, Durham, NC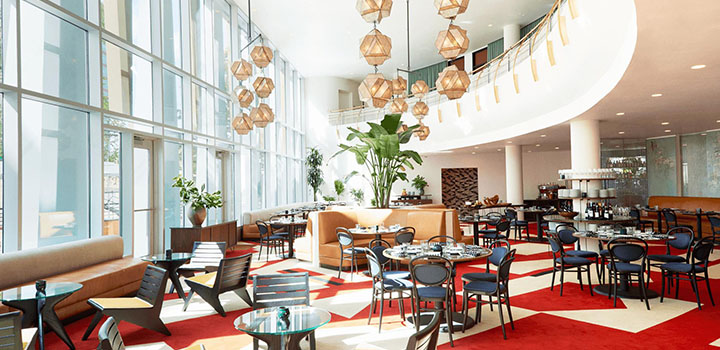 Newly renovated in mid-century finishings, the Durham is an awesome escape in the middle of the Bull City. With high-speed in-room WiFi, you can settle in to answer emails and tweak spreadsheets, before venturing outside for a bit of sightseeing and shopping. Head around the corner to Chet Miller, offering local goods and independent novelties. Then, walk to the Bull City Burger and Brewery for some fresh eats and hops. Answer those late-night messages on the hotel rooftop bar, sipping a creatively-crafted cocktail.
Find a room at The Durham Hotel
The Envoy Hotel, Boston, MA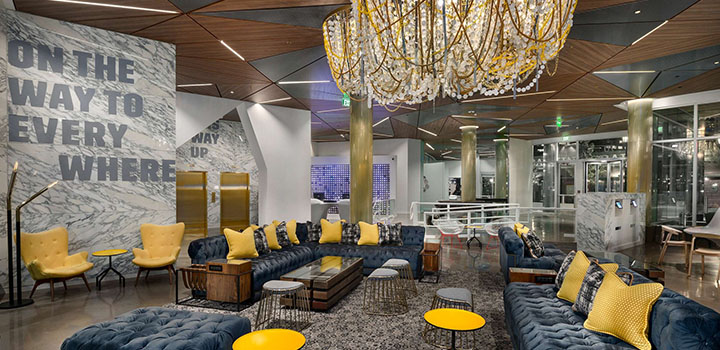 At the Envoy, youre right in Bostons historic Seaport, a growing community home to major corporations and small shops, alike. Rooms are equipped with workstations and WiFi so you can get right down to business without changing out of your pajamas. In need of some creative inspiration? Get your contemporary art fix within walking distance at ICA Boston. Need to book an office away from the office? The Envoy is a 9-minute walk from WeWorks coworking space on Melcher Street.
Find a room at The Envoy Hotel
Loews Hotel 1000, Seattle, WA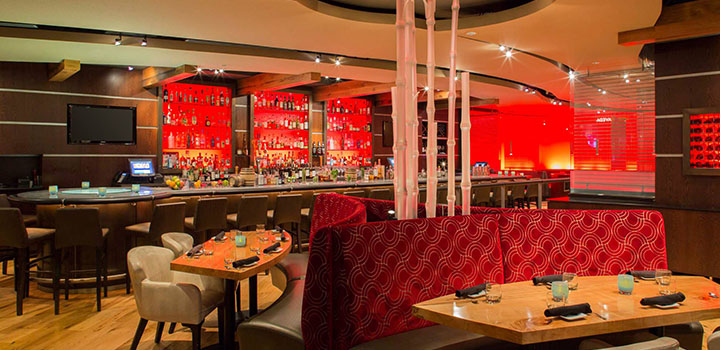 Bring the whole family (Fido, included) when you stay in Seattles swanky Loews Hotel. Both pet- and kid-friendly, its like you never left home (except there are no dishes to do or laundry to fold). Besides having free WiFi in all guest rooms, its lounge also provides ample space to sit, relax and get to work.
Find a room at Loews Hotel 1000
citizenM New York, New York, NY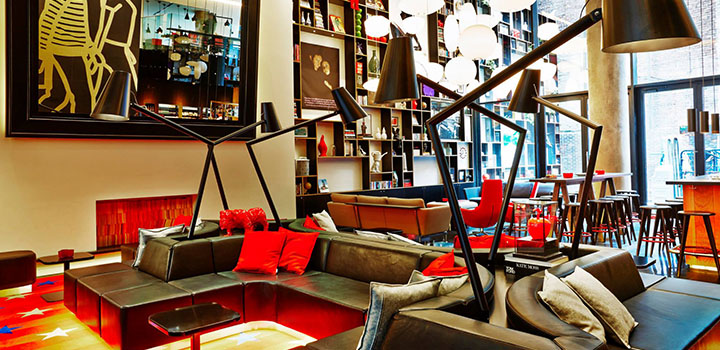 Right in the heart of NYCs busiest corner Times Square is your workcation oasis. Room at the citizenM feature soundproof walls, blackout shades and WiFi streaming. That way, you can block out the frenzy of the city while you get down to business. Being in the heart of Manhattan also means youre within easy commuting distance of clients, agencies, partners or whoever else you might need to meet. After your busy day, retire to the hotels exclusive rooftop bar, reserved just for guests. View the city that never sleeps from 21 stories up and congratulate yourself on a job well done.
Find a room at citizenM New York
The Camby, Phoenix, AZ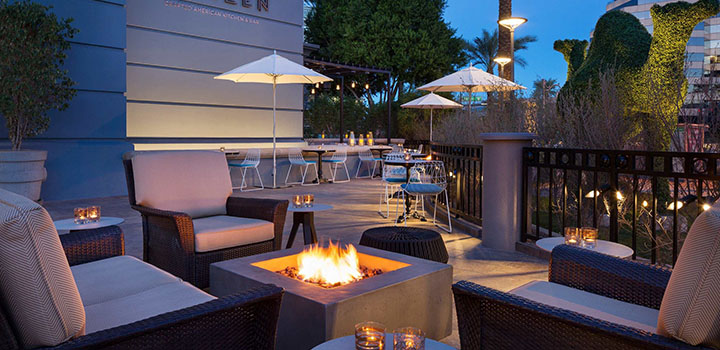 Stay at The Camby and you may never want to leave. Outfitted with spacious rooms and beautiful decor, consider this hotel a place to get inspired. Plus, with complimentary WiFi access in all common areas, you can even change your scenery without breaking your productivity streak. The hotel contains plenty of dining options from its rooftop to its swanky restaurant. Guests can also rent meeting rooms in case you need to bring the board together to start decision making. Tired of conference calling? Just grab the fam and head into the city to explore and get some much-needed together time.
The Modern, Honolulu, HI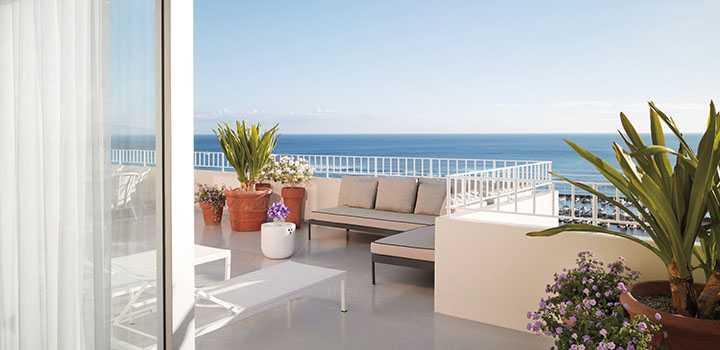 If you have to work when visiting the paradise that is Hawaii, youre in good hands at The Modern. Spacious rooms with ocean views and free WiFi let you take in the natural beauty of the island while still powering through page 50 of your presentation. Need to take a break? Let your travelmates know youre retiring to The Study a bar hidden behind a wall of books serving up luxurious literary cocktails like the Catch 22 or Huckle Berry Fin.
The post 8 hotels perfect for a "Workcation" appeared first on Travel Hacker Blog.