Why FAANG Stocks Are an Investing Powerhouse
Did you hear about FAANG stocks and wonder what they are? No, its not about investing in vampires, although that would be cool. Investing in FAANG stocks means taking a bite – sorry couldnt resist – out of some of the very best companies on the market.
What are FAANG Stocks?
The acronym FAANG represents five of the leading American technology stocks on the market:
In other words, the creme de la creme of social media, e-commerce, computer and phone hardware, streaming media, and internet search. These are all core areas of the modern technology sector.
Origin of the Name "FAANG"
The moniker "FANG" was originally coined by the famous Jim Cramer of the CNBC show Mad Money. He coined the term back in 2013 saying that these firms are, totally dominant in their markets.
Originally the term excluded Apple but was amended to include it in 2017. Thats when the acronym changed from FANG to FAANG stocks.
Variations
There have been other variations of the term proposed throughout the years since Cramers coinage. Here are some examples of these:
June of 2017: the investment banking powerhouse Goldman Sachs proposed the acronym FAAMG to represent Facebook, Amazon, Apple, Microsoft, and Google.


.

October of 2017: financial giant Bank of America suggested that chipmaker Broadcom and digital media and marketing software firm Adobe should be included in the acronym to create FAAANG stocks.


.

July of 2018: publishing institution the Financial Times proposed MAGA – Microsoft, Apple, Google, Amazon – as a play on the success of the Trump economy.


.

August of 2018: Jim Cramer suggested that FAANG be changed to WANG – to include Walmart, Apple, Netflix, and Google.
Im rather glad that people did not change FANG stocks to WANG stocks. Though I can see the merits of including Walmart. Walmarts e-commerce business has been transformed to be a true competitor of Amazon, after all.
Advantages and Disadvantages of Investing in FAANG Stocks
It's not only the case that FAANG stocks companies are insanely famous and popular. It's also that they are some of the largest in the entire world. They have a combined market cap of over $4.1 trillion dollars as of this month.
Compare that with the overall U.S. stock market which is worth about $34 trillion. Thats about 10% of the overall market.
Four of the FAANG stocks are included in the top 10 of the S&P 500.
Advantages
One advantage of investing in these is that you get to play on some of the other most innovative technologies on the market. For example, Google is a major player in artificial intelligence and self-driving cars. And Amazon and Apple are both major players in the internet of things.
Other important tech trends that you can play on with these stocks include streaming media, the cloud, and smart homes technology.
Disadvantages
There are also disadvantages that could harm FAANG stocks in the future. For example, they tend to have exposure to the regulatory scrutiny.
For example, the government has been investigating whether Google has been engaged in anti-competitive business practices. And companies like Google and Facebook have also been criticized for data privacy and security concerns.
Plus, Netflix is facing increased competition in the streaming media landscape. For example, even Apple has been getting in on streaming media. And other companies like Hulu and Disney have been making major inroads.
Some analysts also suggest that FAANG stocks are currently a bubble. Therefore, they are way overpriced. Could this be the case or is the overall performance of these stocks justified?
Performance
Its easy to come to the conclusion that their incredible financial performances have justified the stock prices, though. Take a look at their stock gains over the past ten years:
FB: 537%

Amazon: 1,197%

Apple: 752%

Netflix: 3,257%

Alphabet (Google): 332%
FAANG stocks have been outperforming the broader stock market over the past few months. Some of this is due to the reaching of a first-phase trade deal between the US and China.
Components of the FAANG Stocks Group
Let's take a look at each individual component of the FAANG stocks group:
Facebook
Facebook is worlds largest social media network with 2.5 billion users. Plus, the social media stock has expanded beyond its core platform into products like the chat app WhatsApp, the image sharing social media tool Instagram, and Oculus VR virtual reality gear. So it's a true social media powerhouse.
Over the past year the timeline titan has grown its share price from $145.70 to to around $210 for a return of approximately 44%. It's done so by posting strong year-over-year revenue growth for each quarter since December of 2018, upwards of 25%.
On the other hand, Facebook tumbled this week a bit on its quarterly earnings report. Despite bringing in $21.08 billion in additional revenue yielding an earnings per share of $2.56, net income only increased 7% year-over-year. As a result of increased expenses growing to $12.2 billion, the share price dropped about 15 points from yesterday's close of $223.23.
Amazon
Amazon is a business-to-consumer (B2C) e-commerce juggernaut with over 120 million products for sale. It has over 150 million active US customers. More than half of these, including this present author, pay for monthly Amazon Prime memberships.
As a book nerd, I truly appreciate Amazons humble beginnings as an online bookseller. Not only is Amazon now THE player in e-commerce, it also is a major leader in cloud computing solutions. And Amazon Web Services has been a major driver of the companys growth.
Amazon also offers online streaming media including movies and music (although I tease my friends who use Amazon over Spotify for music mercilessly) as well as consumer electronics devices like the Kindle and the Echo.
Over the past year Amazons share price has grown by about 17%. It is currently trading around $1,860.
Apple

Some have argued (including me) that Apple isnt the innovative hub that it once was under co-founder and former CEO Steve Jobs. Nevertheless, its still FAANG-worthy as the purveyor of everything from iPhones to iPads and iPods (I still use the latter). It's also in the businesses of streaming music, smartwatches, streaming television and more.
Depsite my pessimism about Apple's innovative future, I can't deny that its stock price has been anything but electric over the past year. It climbed from a 52-week low of $160.23 by about 112% to around $325. The company is flush with cash and still in a strong position to continue its growth moving forward.
Netflix
Netflix has a smaller market cap than the rest of these at only around $150 billion. But its still a super Wall Street stock due to its incredible subscriber growth rate as well as its overall industry disruption.
The company currently has over 150 million subscribers. And the price those subscribers pay for streaming is currently between $8.99 and $15.99 per month.
Costs associated with producing original content are something to watch. But cmon, who wouldnt shell out a lot of money to produce Henry Cavill as The Witcher?
However, over the past year Netflixs share price has only grown by about 37%. This is great but not as spectacular as Apple, for example.
Netflix is currently trading around $340.
Google
Google is the worlds most popular search engine. It happens to own the second most popular one as well, which is YouTubes search engine. But it's so much more than just search engines.
Google is smart cities, biotech, self-driving cars, artificial intelligence, and more.
Over the past year Googles share price has grown by about 55%. It is currently trading around $1,440. Watch for Google's earnings report on February 3rd after market close to see if the search engine superstar keeps up its performance.
How to Invest in FAANG Stocks
Its easy! All you need to do is use an online brokerage account like E-Trade or Robinhood and buy shares of whichever FAANG(s) you want. However, its worth noting that these arent cheap stocks.
Mutual funds or ETFs could be another way to go.Here are some FAANG heavy ETFs you may want to watch:
Invesco QQQ QQQ (Nasdaq: QQQ)

: 30.3% share in FAANGs

iShares Russell 1000 Growth ETF IWF (NYSEARCA: IWF):

20.7% share

iShares North American Tech ETF IGN (NYSEARCA: IGN):

37.3% share

iShares Evolved U.S. Technology ETF IETC (BATS: IETC):

27.7% share
Whether you invest directly in FAANG stocks or purchas shares of a heavily weighted ETF, these are stocks you'll want to watch all year round. There's no sure thing in the stock market, but you can bet that these companies will continue to be heavy hitters for a long time to come due to their overwhelming market dominance.
To keep up with the latest info on FAANG stocks like Amazon, Apple and Google make sure to subscribe to the Investment U daily eletter by entering your email address in the field below. Happy investing!
The post Why FAANG Stocks Are an Investing Powerhouse appeared first on Investment U.
By: Brian M. Reiser
Title: Why FAANG Stocks Are an Investing Powerhouse
Sourced From: investmentu.com/faang-stocks/
Published Date: Fri, 31 Jan 2020 11:02:05 +0000
How to Choose High-Quality Biotech Stocks
Despite continuing market volatility, the S&P 500 has remained relatively flat in 2020 – down just 1.66%.
But there is a silver lining…
The biotech sector is up more than 18% since the start of the year.

Many of you know Marc Lichtenfeld as the "income guy" because of his work with The Oxford Income Letter…
But he's as passionate about biotech investing as he is about dividends.
In fact, he's been tracking the sector for several decades now and has spoken about biotech opportunities at events all over the world.
Last year, Marc hosted a summit with former Speaker of the House Newt Gingrich to uncover the opportunities within the gene therapy subsector of biotech.
Since then, gene therapy companies are up nearly 40%. (Compare that with the measly returns of the S&P!)
It's clear that Marc has a knack for finding biotech stocks that are poised to take off – just ask his subscribers who landed 2,381% gains on his recent recommendation!
So, in Marc's latest State of the Market video, he addresses a common question from readers…
"What do you look for when you invest in biotech companies?"
In the short video, Marc outlines the five specific qualifications he looks for before recommending a biotech company.
Good investing,
Rachel
The post How to Choose High-Quality Biotech Stocks appeared first on Investment U.
—————-
By: Rachel Gearhart
Title: How to Choose High-Quality Biotech Stocks
Sourced From: investmentu.com/how-to-choose-high-quality-biotech-stocks/
Published Date: Sat, 11 Jul 2020 17:30:56 +0000
Did you miss our previous article…
https://getinvestmentadvise.com/investment-advice/the-complete-breakdown-of-berkshire-hathaways-subsidiaries/
The Complete Breakdown of Berkshire Hathaway's Subsidiaries
In 1965 Warren Buffett's partnership, then known as the Buffett Partnership, took control of a textile company named Berkshire Hathaway. The company was destined to go out of business, but at the time was selling for below the company's working capital; a classic cigar butt.
Rather than continue to build the textile company into a profitable business (an almost impossible task) Warren Buffett decided to start buying equities, and eventually entire businesses, through Berkshire Hathaway and start to build what would become one of the largest corporations on earth. 
Today, 55 years later, Berkshire Hathaway is widely known as a worldwide conglomerate with dozens of companies, billions in equities, and a CEO approaching his 90th year on earth. While it would prove daunting to summarize each of Berkshire's 80+ subsidiaries in one article, it may help anyone interested in Berkshire Hathaway to understand their largest subsidiaries as well as their largest equity holdings. 
Berkshire, like many other companies, categorizes their areas of operations into distinct segments within their annual report and groups their subsidiaries into the following categories:
Insurance

Railroads

Utilities

Manufacturing

Consumer Products

Service

Retailing
---
Insurance
Unsurprisingly, Berkshire starts out with an overview of their insurance operations, which as stated in their report brought in total revenue of $61 billion, representing 24% of their total revenues, and includes GEICO, Berkshire Hathaway Primary Group, and Berkshire Hathaway Reinsurance Group. 

GEICO
GEICO, which stands for Government Employees Insurance Company, insures automobiles, motorcycles, all-terrain vehicles, recreational vehicles, as well as homeowners, renters, and life and identity management. GEICO was purchased by Berkshire Hathaway in 1996 and is currently the second largest auto insurer, after State Farm. 
Berkshire Hathaway Primary Group
The Berkshire Hathaway Primary Group consists of multiple different insurance operations which collectively offer commercial motor vehicle insurance, workers compensation, commercial property, healthcare liability, business owners' insurance, as well as a number of other insurance offerings. 
Berkshire Hathaway Reinsurance Group
Berkshire Hathaway Reinsurance Group consists of a range of different reinsurance offerings to both insurance companies as well as other reinsurance groups. Their reinsurance offerings include coverages on property casualty and life and health, most of which is written through Berkshire's subsidiaries National Indemnity and General Re. 
---

Railroad
Burlington Northern Santa Fe
Ten years ago, Berkshire Hathaway acquired Burlington Northern Santa Fe for $34 billion, and in 2020 the company had 40,750 employees, and over $5.4 billion in net earnings. In 2019 the railroads brought in $23 billion in revenue, 35% of which came from consumer products, 27% from industrial products, 21% from agricultural products and 17% from coal, equaling 9.2% of Berkshire's total revenue.
---
Utilities and Energy
Berkshire Hathaway Energy
In the late 1990s Berkshire acquired 90.9% of Mid-American Energy, now called Berkshire Hathaway Energy, with Greg Abel and Walter Scott owning the rest. In 2019 Berkshire's utilities and energy businesses brought in a total of $2.8 billion in net earnings, a 39% increase from their earnings just two years earlier. Today, Berkshire Hathaway Energy comprises of numerous different operations including PacifiCorp, NV Energy, Norther Powergrid, and others, including their recently announced purchase of Dominion Energy's assets. Berkshire's utilities and energy operations collectively brought in revenue of $20.1, equal to 8% of Berkshire's total.
---
Manufacturing Businesses
Berkshire Hathaway has a number of different manufacturing companies which together brought in revenue of $62.7 billion in 2019 or 24% of total revenue. Berkshire's manufacturing businesses are categorized between industrial products, building products, and consumer products.
Precision Castparts
Precision castparts, which was acquired by Berkshire in 2016, produces high quality metal components that go into complex machinery such as aerospace equipment and power and energy applications. 
Lubrizol Corporation
The Lubrizol corporation was acquired by Berkshire in 2011 and is currently one of the largest manufacturers of specialty chemicals such as additives used for engines and drivelines as well as chemicals used for home care, performance coatings, and skin care. 
International Metalworking Companies (IAC)
IMC, otherwise known as ISCAR, was acquired in 2006 and is one of a few large manufacturers of metal cutting tools which are used in a variety of different applications and markets. 
Marmon Holdings
Berkshire paid $4.5 billion in 2008 to purchase Marmon holdings which operates in a wide range of different segments including foodservice technologies, water technologies, retail solutions, metal services, plumbing, refrigeration and more. 
Berkshire's other industrial holdings include CTB International Corp, LiquidPower specialty Products, and a number of other, smaller corporations not laid out in their annual report. 
---
Building Products
Separate from their industrial operations, Berkshire also owns a variety of building operations which they have acquired over the past few decades. 
Clayton Homes
Clayton Homes provides both traditional on-site homes as well as manufactured homes through different regions of the United States. In 2019 alone Clayton Homes delivered a total of 44,600 off-site homes and in addition built 7,369 site-built homes. 
Shaw Industries
Shaw Industries is one of the largest carpet manufacturers in the country and currently designs and manufacturers over 3,700 styles of carpet and wood flooring. Shaw's revenues are earned by selling carpet to retailers and distributors all across the country. In 2019 Shaw delivered carpet and flooring to over 40,000 retailers and distributors. 

Johns Manville
Johns Manville was acquired by Berkshire in 2001 for just under $2 billion and offers a range of different building solutions including insulation, roofing, fiber and nonwovens to markets such as aerospace, automotive, appliance, filtration, and more. 
MiTek Industries
MiTek Industries supplies the residential sector with engineered connectors, construction hardware, and computer manufacturing machinery. In addition, they supply commercial businesses in construction products and services such as curtain wall systems, masonry, and light gauge steel framing products. 
Benjamin Moore
Benjamin Moore manufactures and retails architectural coatings including paints, stains, and clear finishes. Benjamin Moore products are available at over 3,000 independent retailers. 
Acme Brick
Acme Brick is a manufacturer and distributor of clay bricks and concrete blocks operating primarily in the south central and south eastern United States. 
---

Consumer Products
Berkshire Hathaway owns a number of consumer products companies in a range of different areas such as apparel, shoes, recreational vehicles, and batteries. 
Berkshire's apparel segment consists of Fruit of the Loom, Garan the maker of Garanimals, and the BH Shoe Holdings Group which owns and operates a large number of separate footwear companies. 
Apart from apparel, Berkshire owns many other consumer products companies including Forest River, a maker of recreational vehicles; Duracell, the worldwide maker of alkaline batteries; Albecca Inc., which distributes high end frames; and the Richline Group, a manufacturer and distributor of precious and non-precious metals. 
---
Service and Retailing
Berkshire Hathaway's service and retailing businesses brought in 31.4% of all their revenue with $79.9 billion in total service and retailing revenues, and consisting of the following businesses. 
McLane Company
Berkshire's Mclane company offers wholesale distribution services to some of the most widely known companies in the country such as Walmart, 7-eleven, and Yum brands which collectively make up 43% of Mclanes total revenue. 

FlightSafety International
FlightSafety provides high-tech training to pilots and aircraft maintenance technicians using advanced flight simulator technology. In addition, Flight Safety designs and manufactures flight simulators for their own use as well as to sell to airlines and military organizations. 
NetJets
NetJets operates as a shared ownership program for customers wanting the scale, flexibility, and access to a large fleet of aircraft. Customers acquire a specific percentage of the aircraft allowing them to use it for a set number of hours per year. 
TTI
TTI is a worldwide distributor of small electronic components, usually ordered in bulk, that are used in a variety of different applications including electronic manufacturing services, design and systems engineers, as well as military and commercial customers. 
---
Other Services
Included in Berkshire's services and retailing segment are a group of their smaller operations including XTRA, Dairy Queen, BusinessWire, CORT Business Services, Buffalo News, and BH Media Group. 
---

Retailing
Berkshire Hathaway Automotive
Their largest retailing business is their Berkshire Hathaway Automotive operation which as of 2019 had 82 dealerships located throughout the United States, particularly in Arizona and Texas. 
Home Furnishings Retailing
Berkshire Hathaway's second largest retailing segments consists of their home furnishing stores which include: Nebraska Furniture Mart, Willey Home Furnishings, Star Furniture Company, and Jordan's Furniture. Their most notable retailing business, Nebraska Furniture Mart, operates four retail stores with a total of 4.5 million square feet of retail, warehouse and administrative facilities. 
---

Other Retailing
Berkshire's other retailing operations consist of a range of other businesses which include Borsheim Jewelry, Helzberg's Diamond Inc., Ben Bridge Jeweler, See's Candies, The Pampered Chef, Oriental Trading Company, and Detlev Louis Motorrad. 
---
Conclusion
In total Berkshire Hathaway's subsidiaries brought in total revenue of $254 billion and net earnings of $23.9 billion, making it the fourth largest company on the Fortune 500 list in 2019. Along with annual revenue of $254 billion Berkshire currently holds over $100 billion in cash and cash equivalents waiting to be deployed into another monstrous subsidiary. 
While the growth of the organization has slowed in recent years, something that was bound to happen, the strength and competitive advantage of Berkshire Hathaway continues to be rivaled by very few. 
Read more great articles at Vintage Value Investing.
—————-
By: Dillon (Mr. Vintage Value Investing)
Title: The Complete Breakdown of Berkshire Hathaway's Subsidiaries
Sourced From: www.vintagevalueinvesting.com/the-complete-breakdown-of-berkshire-hathaways-subsidiaries/?utm_source=rss&utm_medium=rss&utm_campaign=the-complete-breakdown-of-berkshire-hathaways-subsidiaries
Published Date: Sat, 11 Jul 2020 14:00:16 +0000
Did you miss our previous article…
https://getinvestmentadvise.com/investment-advice/a-closer-look-at-marijuana-stocks-in-2020/
A Closer Look at Marijuana Stocks in 2020 
What This Year Can Tell us About the Cannabis Industry
As we turned from 2019 to 2020, investors began to learn a lot about marijuana stocks. The end of last year seemed extremely promising for the cannabis industry as many companies were posting solid gains. And as we had just reached a stability point, COVID hit. The coronavirus pandemic was and is the single largest impediment to growth in the cannabis industry. And, it doesn't seem like COVID is close to being over anytime soon. But, that does not mean that there is no room for growth with marijuana stocks to watch. Certain pot stocks have continued to show solid potential in the face of adversity.
[Read More]
After mid-March, we watched a large number of leading marijuana stocks climb by substantial amounts. Looking back, those gains have amassed anywhere from 40-150% in growth for varying cannabis stocks. As we are only in the first half of 2020, we still have several months to go before we call this year an end. With that in mind, many investors believe that marijuana stocks could continue to climb into the near future. It's worth examining just what the industry looks like now and what it could look like in the next few months to years.
Has The Marijuana Stock Bubble Popped?
The short answer is yes. A few years ago when marijuana stocks were the talk of the town, we saw values shoot up by a lot. This was swiftly followed by a massive market correction that led into the 2019 fiscal year. Now, however, it seems as though gains and losses are occurring on a smaller basis. This is definitely a major positive for the industry. Investors have often believed that cannabis stocks like Canopy Growth Corp. (NYSE:CGC) can be too volatile to take seriously.
But, these smaller jumps and losses have made that sentiment less true. This is not to say that pot stocks are not volatile because that would simply be untrue. But, we have seen a large amount of stability creep its way back into the cannabis industry. By the year 2030, analysts have stated that the cannabis industry could be worth as much as $75 billion. Even if this is an overstatement, we are still due for a lot of growth in the next few years. This growth seems to be spread out across many different sectors of the cannabis industry.
Which Marijuana Stock Sectors Can We Look Forward to This Year?
Within the cannabis industry, there are several key areas that investors are watching for growth. This includes the edibles and derivatives markets, ancillary pot stocks, and pharmaceutical pot stocks. All of these have their different pros and cons, but all have a lot to offer investors. Derivatives have taken over investor interest in the past few months as Canada only legalized them at the beginning of this year. Since then, many cannabis companies have moved quickly to get new products onto the market.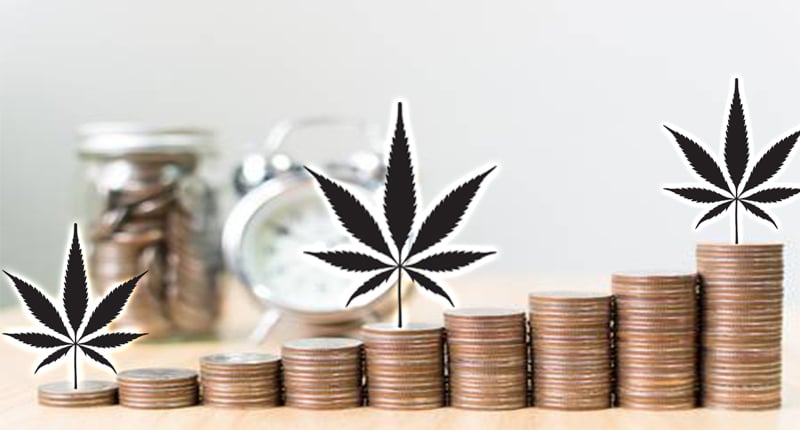 Ancillary pot stocks have also shown themselves to be more stable than the pure play pot stocks at times. This has made them a popular choice amongst investors that want less exposure. Lastly, big pharmaceutical pot stocks have been able to show solid growth. This growth is predicated on approvals and legislation being put in place. With this information, investors can begin to make an educated decision as to which area of the cannabis industry may be right for them. That being said, the hopes are that we can continue to see growth in the next few years.
The post A Closer Look at Marijuana Stocks in 2020  appeared first on Marijuana Stocks | Cannabis Investments and News. Roots of a Budding Industry.™.
—————-
By: Daniel Chase
Title: A Closer Look at Marijuana Stocks in 2020 
Sourced From: marijuanastocks.com/a-closer-look-at-marijuana-stocks-in-2020/
Published Date: Fri, 10 Jul 2020 18:37:47 +0000
Did you miss our previous article…
https://getinvestmentadvise.com/investment-advice/restrictions-are-back-consumer-loses-steam/